We exist to brighten the days of those in need of cheer.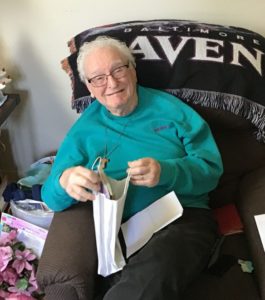 American society is hiding an important epidemic: loneliness. There is no question that the loneliness epidemic is both poignant and urgent. Loneliness is devastating to those that experience it, and it packs an array of harmful consequences. This issue has become even more prevalent due the COVID-19 pandemic that has ravaged the world for the past few years.
Because of this unprecedented and devastating virus, many people are finding themselves spending more and more time indoors, often alone, to keep themselves and others safe. However, this isolation and limited interaction with the outside world have taken a toll on people in ways both mentally and physically. Students are often cooped up in their rooms staring at a screen for a large part of the day, parents are struggling to balance their work and children, and healthcare workers are putting their lives on the line to help combat the spread.
However, many groups that are often overlooked when taking into account the people who have been affected are senior citizens in nursing homes. Although they spend most of their time in the company of others at their facilities, the inability to see and communicate with their loved ones as they once used to can undoubtedly affect their mental and emotional states, which are already fragile. In the bigger picture, it is undisputed that the loneliness epidemic has become even more pressing due to the pandemic, and many people from all walks of life have been affected.
At Brighten A Day, we fight the loneliness epidemic and the effects of COVID-19 by spreading cheer one day at a time.
1 in five Americans have reported that they rarely feel close to people.
2 in five Americans report that they sometimes or always struggle to find meaning in their relationships.
3 out of five Americans are lonely. 
There is no question that the loneliness epidemic reaches far and wide across our country, affecting many Americans. Loneliness is becoming more widespread as time passes, with the number of individuals living alone having risen  by ten percent over the past decade. While loneliness does not solely affect the elderly, they are more at risk for experiencing it as 28 percent of older individuals live alone. The emotional effects of the loneliness epidemic are devastating, which is why  we seek to make a difference in the lives of each individual experiencing loneliness.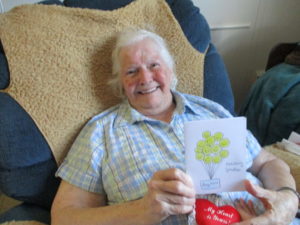 The loneliness epidemic packs harmful consequences. In fact, according to the U.S. Health Resources & Services Administration, social isolation and loneliness can cause as much damage to health as smoking 15 cigarettes per day. Loneliness can be responsible for an array of health problems, both mental and physical. According to TIME magazine, studies have shown that loneliness is linked directly to depression, anxiety, dementia, self-harm, substance abuse, and heart conditions. Lonely individuals are more than 32 percent more likely to experience an early death. The loneliness epidemic kills, and its presence is felt now more than ever. We aim to eradicate the loneliness epidemic, one person at a time. With the help of our amazing volunteers, we work to brighten people's days across the country in order to mitigate the harmful consequences of loneliness. Join us in our mission to make a difference.