Help promote positivity during the pandemic.

Without a doubt, the past few years have been full of changes, many too sudden for comfort. Due to COVID-19, our global situation continues to shift daily and without warning, and no-one knows exactly what the future will hold. All of us feel the need for socialization after months apart, but seniors are still finding themselves in positions where they cannot visit their loved ones. Because seniors over the age of 65 are the most susceptible to COVID-19, they are forced to stay apart to stay safe. Seniors, hospital patients, and frontline workers may feel as if they have no control over what happens to them next. Unfortunately, this year of isolation has worsened global numbers of loneliness and anxiety, which has resulted in negative impacts on mental and physical well-being.
35.7 million Americans are living alone as a result of the lockdown, including 28% of seniors. This is an increase of 10% in the last decade. Since the start of the pandemic, 30% of Americans have reported feeling lonelier than usual, having less energy and enthusiasm, and dealing with almost paralyzing anxiety. According to the U.S. Health Resources & Services Administration, loneliness can cause as much damage to well-being as smoking 15 cigarettes a day. Loneliness is also directly linked to higher rates of dementia, substance abuse, and heart conditions, as well as a greater chance of an early death. The loneliness epidemic is becoming even more urgent.
To help promote positivity during the pandemic and reverse the effects of stress and isolation, Brighten A Day is taking action. Although it's crucial to have appropriate physical distancing at this time, social connections are critical to maintaining a healthy lifestyle and combating loneliness. If there is any way in which we can help, now is the time to step in.
Since the start of the pandemic, Brighten a Day has worked with volunteers from across the world to spread cheer to tens of thousands of nursing home residents, hospitalized patients, frontline workers, and more.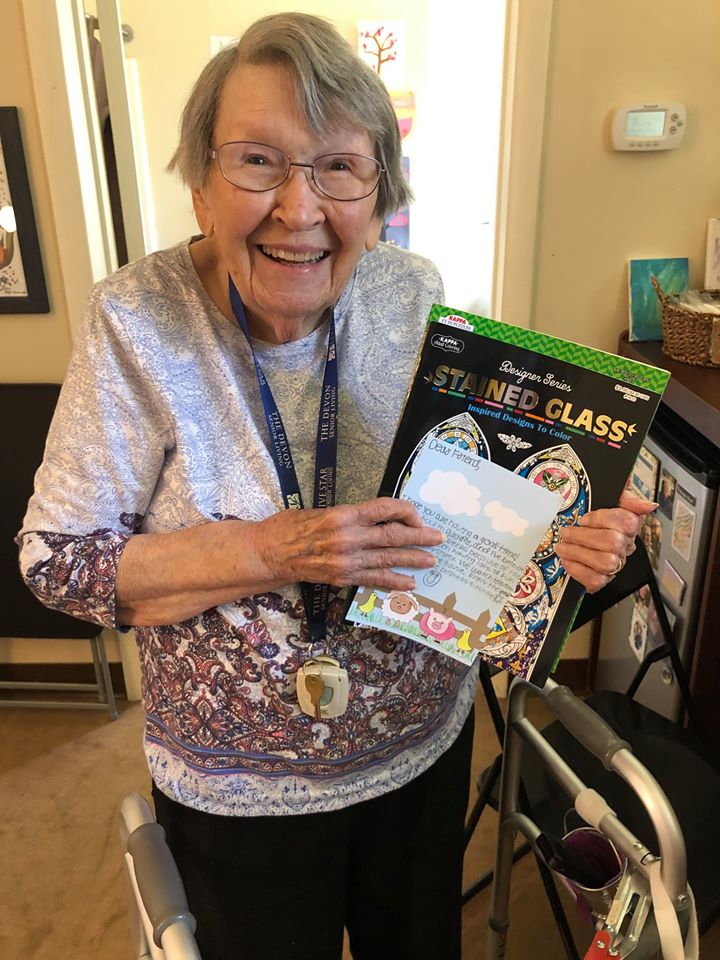 Ways we're making a positive impact during the pandemic:
To show our appreciation for frontline workers, hospital patients, and retirement home residents, we're coordinating delivery of uplifting cards and letters.
We're connecting with seniors via video and phone calls, helping to ensure they have the social contact they need.

We're recording positive video messages for those in retirement homes across the globe.
To entertain and occupy those in isolation, we're sending care packages full of items that help bring smiles to residents of nursing homes and children in the hospital.
We're organizing donations of masks, bracelets, bookmarks, and much more.
The shift to a physically distanced world has driven us apart, but we have the chance to become much closer together.
To do this, we need your help! Your PayPal donations help us provide cards, care packages, and electronic devices to those in need of cheer. Your donation is tax-deductible to the extent allowed by law. We are a fully volunteer-run organization with no paid employees. Please donate here.
You can also work as a Brighten a Day volunteer to help us bring joy! It takes just a few minutes to create a small, handwritten card, but your work has the potential to brighten someone's entire day.
Helping to conquer loneliness and anxiety are the first steps to healing our world. Be the change you want to see. Join Brighten a Day to start making a difference in your community.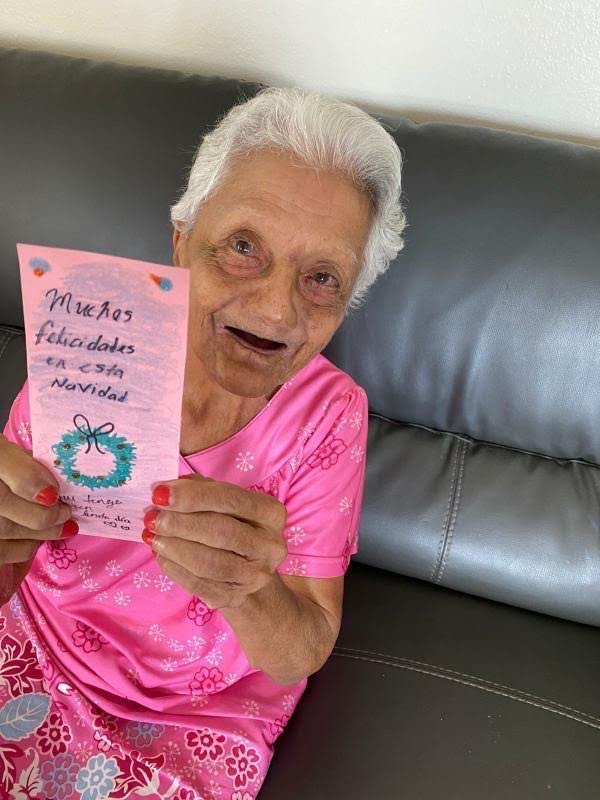 See our volunteers in action! Here are some videos that we're sharing with nursing homes to help bring comfort and support during the pandemic: